Anime Simulator Games on Roblox can be a dream come true for you if you enjoy playing Roblox and watching anime at the same time. There are tons of Anime Simulator games that you can choose from and the list keeps getting better with time. But some of them are just better than others and we are here to list them for you!
Best Anime Simulator Games (2023)
There are a lot of Anime games on Roblox with unique concepts. All players can find a game that would pick their interest on the platform. We have listed our favorites for you down below.
Shinobi Life II

Shindo Life is a Roblox experience that has a vast range of talents and stats. It offers a playthrough that enables players to travel and engage in combat alongside allies. The graphics are satisfactory, and the color palette is pleasing to the eye. The map depicts a sizable and dynamic environment. This aspect will be familiar to fans of Naruto while remaining approachable to those who are not. Since its release in 2020, Shindo has demonstrated its potential. It offers a variety of game types, lineages, combat types, and more.
Blox Fruits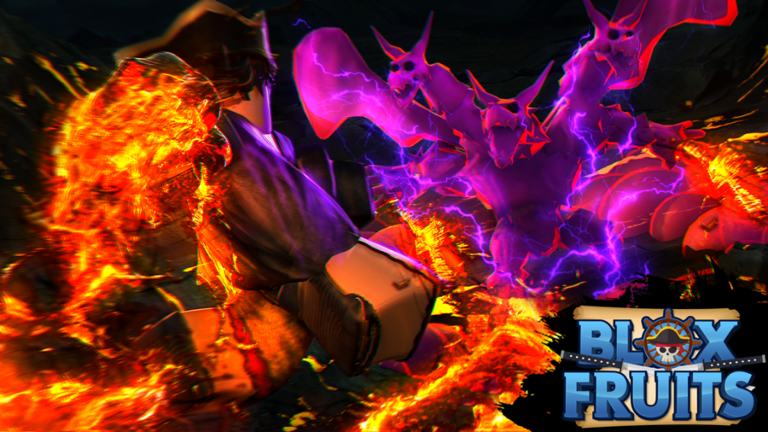 Blox Fruits has a strong player rating and a high visit count. With its battle style, maps, and characters, Blox Fruits; was largely influenced by the anime One Piece. Also makes parallels to other fan favorites like Attack on Titan and Bleach. Players start out on a very big area divided into a number of islands. And they travel by boat. Blox Fruits excels in the freedom it gives the players as there is no actual plot that they have to follow in the game. The fact that this game will typically have a lot of active players at any given time of the day is the actual indication that it will be popular with the anime community.
Project Slayers

Project Slayers is an RPG based on the popular anime Demon Slayer: Kimetsu no Yaiba. Players can play the game in opposing races of humans and demons. Those races are trapped in a never-ending war. With the announcement of the newest update 1.5, Project Slayers has become much more enjoyable with various items and locations to discover. The game offers the players various Blood Demon Arts and Breathing Styles to choose from whether they decide to be a demon or a human. This option makes the game more interesting as each one of them has different characteristics that could enhance the game.
Grand Piece Online

Grand Piece Online is a seafaring Roblox Game that is inspired by GTA Online and One Piece. The game offers the players a massive map that allows players to explore a vast area. For people who enjoy playing role-playing games and completing quests, GPO is a fantastic option. In this game, players can search for hidden islands scattered around the ocean. They can also find exotic fruits known to empower their eaters and fight the bosses around the world.
Project Mugetsu
Project Mugetsu is the most recent Roblox anime game. It is based on the legendary Bleach anime series and takes the players in an epic battle between the dreadful Hollows and the Soul Reapers. Players begin the game by selecting their sides. They can select a clan to amplify their abilities, engage in player vs. player combat, and take part in grand anime battles with bosses.
Demon Slayer RPG 2: Slay Demons Or Betray Humanity

Based on the Demon Slayer anime and manga, Demon Slayer RPG 2 gives players the option to either defeat demons or betray humanity in order to earn greater strength. Discovery is a key feature of this game that enhances the exciting fighting dynamics and offers an extensive map for travel. RPG aspects are incorporated into the main gameplay. Players can level up their characters to get stronger by learning new talents.
Downfall: Take The Role Of A Survey Corp

Players are able to play the role of Survey Corps in this Attack on Titan anime fighting game Downfall. They battle to purge the city of the deadly Titans who invade continuously. In a way that is different from most other Roblox games, the gameplay features a lot of aerial, quick combat. The user interface is straightforward and centered on the battle. Therefore, new players might need some time to learn the game. In order to defeat the Titans, you should consider playing this game with a few friends, which is especially beneficial for rookies who may still be learning the concepts.
Project New World

Project New World is an RPG game based on the One Piece anime. Players start out on the beginning island and advance by defeating bandits in other areas. They can do things like travel the world, fight monsters, and level up to get better abilities and gear. They can increase their strength by engaging in PvP battles and locating Devil Fruits all across the map. This newly announced Roblox game already become one of the most anticipated games on the platform even though it is still in a Beta state.
All Star Tower Defense
Since its release in 2020, All Star Tower Defense (ASTD) has represented anime games on Roblox. ASTD is boasting more than two billion visits and a standard player score of 92%. ASTD enables gamers to unlock around 100 anime heroes and villains from a variety of episodes, mangas, and movies to defend their territory and be the sole tower standing, unlike typical tower defense games that use tanks, turrets, and weapons. The game also includes popular anime and manga figures that players can use to protect their towers and defeat enemies.
Anime Battle Simulator

Anime Battle Simulator is a fantastic anime game that offers a plethora of well-known Shounen heroes. The characters Goku, Naruto, Ichigo, Luffy, and Nomu are among the many that players can play. Additionally, there are multiple universes from well-known anime series. Choose your character, then explore Hidden Leaf Village or visit the Soul Society. Once a player reaches a certain level of strength, they can defeat the game's diverse adversaries and tough bosses.
Conclusion
These are the best Roblox Anime Games in 2023 for us! If you have an interest in any of the games that are mentioned throughout our list, make sure to check out our articles on Project Mugetsu, Project Slayers and Blox Fruits as well. There are a lot of anime games that could suit your tastes in Roblox right now. Which game is your favorite among them? Or which game do you think deserves to be the best game? Let us know by leaving a comment below!
ALSO READ: Project Slayers: Best Ways to Get Clan Spins | Update 1.5